Johnny Cash : clips, infos et concerts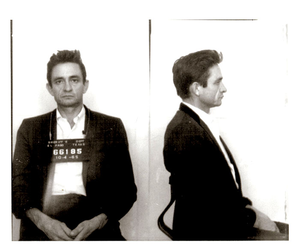 Johnny Cash est un chanteur américain, classé dans la catégorie Country. Le chanteur a été membre des groupes Johnny Cash & June Carter et The Highwaymen jusqu'à la fin de sa carrière. Le chanteur a participé au groupe The Tennessee Three (de 1954 à 2003). Sa carrière s'est terminée à sa mort en 2003. Le fond de catalogue du chanteur continue d'être géré par Columbia / Legacy.
Johnny Cash a démarré sa carrière en 1957 et publie son premier album "Johnny Cash With His Hot and Blue Guitar" en 1957. Le dernier album de l'artiste, intitulé "The Holy Land", est sorti en 1969. 25 albums du chanteur ont été publiés au cours de ses 46 ans de carrière dont notamment American IV: The Man Comes Around, The Legend of Johnny Cash et American III: Solitary Man. Les morceaux les plus connus de l'artiste sont Hurt, Ring of Fire et I Walk the Line.
Les dizaines de millions de fans dans le monde entier continuent d'assurer le succès commercial de Johnny Cash. Afin d'en apprendre plus à propos du chanteur, parcourez le site officiel. L'artiste dispose aussi d'une page facebook un compte twitter pour les fans.
La discographie complète de l'artiste est à télécharger sur iTunes.
Clips vidéos Johnny Cash