Boyce Avenue : clips, infos et concerts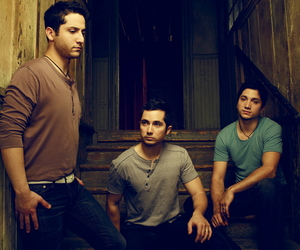 Boyce Avenue a démarré sa carrière en 2004 et sort son premier album "All You're Meant to Be" cette année là. Le dernier album du groupe, intitulé "Road Less Traveled", est sorti en 2016. Boyce Avenue a déjà publié à ce jour 17 albums au cours de ses 14 ans de carrière, ceux indiqués précédemment mais aussi Influential Sessions et All We Have Left. Les morceaux les plus connus du groupe sont Someone Like You, What Makes You Beautiful et Teenage Dream.
Boyce Avenue est un groupe américain, classé dans la catégorie Acoustique. Le groupe est en ce moment sous contrat avec le label 3 Peace Records.
Les millions de fans dans le monde entier font que chaque nouvel album de Boyce Avenue est un succès commercial. Le groupe donne souvent des nouvelles aux fans sur sa page facebook ainsi que sur son compte twitter. Si vous souhaitez en savoir plus à propos du groupe, et suivre son actu, rendez-vous sur le site officiel.
La discographie complète du groupe est disponible en téléchargement sur iTunes.
Clips vidéos Boyce Avenue