AaRON : clips, infos et concerts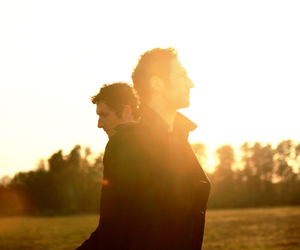 AaRON a commencé sa carrière en 2004 et a publié son premier album "Artificial Animals Riding on Neverland" cette année là. Le dernier album du groupe, intitulé "Anatomy of Light", est sorti en 2020. Le groupe a déjà publié à ce jour 5 albums au cours de ses 17 ans de carrière, ceux cités précédemment et aussi Birds in the Storm. Les chansons les plus connues du groupe sont U-Turn, Le tunnel d'or et Endless Song.
AaRON est un groupe français, classé dans la rubrique Alternative. AaRON est composé de Simon Buret et Olivier Coursier. Le groupe est pour le moment sous contrat avec le label Birds in the Storm & Kid 74 under exclusive licence to Cinq7 / Wagram Music for France, Switzerland & Belgium.
AaRON dispose d'une base solide de plusieurs centaines de milliers de fans. AaRON donne souvent des nouvelles aux fans sur sa page facebook. Afin d'en apprendre plus sur le groupe, et connaitre son actualité, consultez le site officiel.
La discographie complète du groupe est disponible en téléchargement sur iTunes.
Clips vidéos AaRON