Whitney Houston : clips, infos et concerts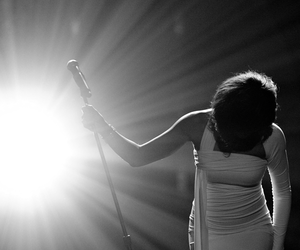 Whitney Houston a démarré sa carrière solo dans le milieu des années 80 et sort un 1er album éponyme en 1985. Le dernier album de la chanteuse, intitulé "I Look to You", est sorti en 2009. 7 albums de l'artiste ont été publiés au cours de ses 27 ans de carrière, ceux mentionnés précédemment mais aussi Whitney et My Love Is Your Love. Les chansons les plus connues de la chanteuse sont I Will Always Love You, I Wanna Dance with Somebody et My Love Is Your Love.
Whitney Houston est une artiste américaine, classée dans la rubrique Pop. Sa carrière s'est terminée à sa mort en 2012. Le fond de catalogue de la chanteuse continue d'être géré par Arista Records.
Les dizaines de millions de fans à travers le monde continuent d'assurer le succès commercial de Whitney Houston. Pour en apprendre plus sur l'artiste, vous pouvez parcourir le site officiel. La chanteuse possèd'aussi une page facebook dédié aux fans.
Les albums de l'artiste sont à télécharger sur iTunes.
Clips vidéos Whitney Houston