Snoop Dogg : clips, infos et concerts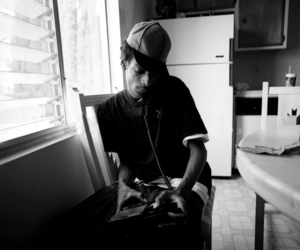 Snoop Dogg est un artiste américain, classé dans la rubrique Hip-hop/Rap. Le chanteur fait aussi partie des groupes Tha Snoopadelics, Doggy Style Allstars, Doggy's Angels, 9 Inch Dix, West Coast Bad Boyz, Death Row Players, 213, DPGC, Death Row Eastsidaz, The No Limit Soldiers, Lethal Interjection Crew, Tha Eastsidaz, Beats by Dre Band et Mount Westmore. Il est en ce moment géré par le label Doggystyle.
Snoop Dogg a commencé sa carrière solo au début des années 90 et a sorti son 1er album "Doggystyle" en 1993. Le dernier album de l'artiste, intitulé "BODR", est sorti en 2022. L'artiste a déjà publié à ce jour 23 albums au cours de ses 30 ans de carrière, ceux cités précédemment et aussi Tha Blue Carpet Treatment et Paid Tha Cost To Be Da Bo$$. Les morceaux les plus connus du chanteur sont Drop It Like It's Hot, Young, Wild & Free et Gin And Juice.
Snoop Dogg a fidélisé des dizaines de millions de fans dans le monde entier. Si vous souhaitez en savoir plus à propos de l'artiste, et prendre connaissance des dernières infos, parcourez le site officiel. L'artiste donne souvent des nouvelles aux fans sur son compte twitter ainsi que sur sa page facebook.
Les albums de l'artiste sont disponibles en téléchargement sur iTunes.
Clips vidéos Snoop Dogg