Sabaton : clips, infos et concerts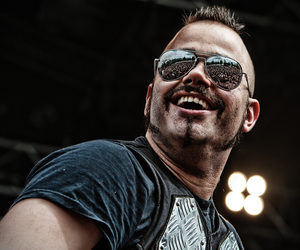 Sabaton est un groupe suédois, classé dans la catégorie Power Metal. La formation actuelle du groupe est composée de Joakim Brodén, Pär Sundström, Chris Rörland, Hannes Van Dahl et Tommy Johansson. Par le passé, des artistes tels qu'Oskar Montelius, Rikard Sundén, Daniel Mullback et Daniel Mÿhr ont fait partie de l'aventure de Sabaton. Le groupe est pour le moment géré par le label Nuclear Blast.
Sabaton a commencé sa carrière à la fin des années 90 et publie son premier album "Primo Victoria" en 2005. Le dernier album du groupe, intitulé "The War to End All Wars", est sorti en 2022. Le groupe a déjà publié à ce jour 10 albums au cours de ses 24 ans de carrière dont notamment The Art of War, Heroes et Coat of Arms. Les chansons les plus connues du groupe sont Ghost Division, Primo Victoria et To Hell and Back.
Sabaton peut déjà compter sur plusieurs centaines de milliers de fans. Le groupe donne souvent des nouvelles aux fans sur son compte twitter ainsi que sur sa page facebook. Si vous souhaitez en apprendre plus sur le groupe, et prendre connaissance de son actu, vous pouvez parcourir le site officiel.
Les albums du groupe sont disponibles en téléchargement sur iTunes.
Clips vidéos Sabaton