Ryan Adams : clips, infos et concerts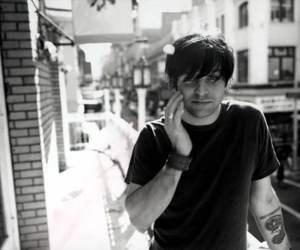 Ryan Adams a débuté sa carrière en 2000 et a publié son 1er album "The Heartbreaker Demos" cette année là. Le dernier album de l'artiste, intitulé "Big Colors", est sorti en 2019. Le chanteur a déjà publié à ce jour 18 albums au cours de ses 20 ans de carrière dont notamment Gold, Love Is Hell et Heartbreaker. Les titres les plus connus de l'artiste sont Wonderwall, When The Stars Go Blue et Come Pick Me Up.
Ryan Adams est un chanteur américain, classé dans la rubrique Country. Le chanteur fait aussi partie des groupes Whiskeytown, The Finger, The Patty Duke Syndrome, Ryan Adams and the Shining et Phil Lesh & Friends. L'artiste a participé au groupe Ryan Adams & the Cardinals (de 2004 à 2009). Il est en ce moment sous contrat avec le label Universal Music.
Ryan Adams dispose d'une base solide de plusieurs centaines de milliers de fans. Il publie régulièrement des informations sur son compte twitter ainsi que sur sa page facebook. Afin d'obtenir plus d'informations à propos du chanteur, et connaitre les dernières infos, consultez le site officiel.
Vous pouvez retrouver les albums de l'artiste en téléchargement sur iTunes.
Clips vidéos Ryan Adams