Prince : clips, infos et concerts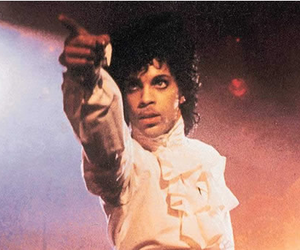 Prince a débuté sa carrière solo à la fin des années 70 et sort son 1er album "For You" en 1978. Le dernier album de l'artiste, intitulé "Hollywood Affair", est sorti en 1997. 25 albums du chanteur ont été publiés au cours de ses 38 ans de carrière dont notamment 1999, Parade - Music From The Motion Picture Under The Cherry Moon et un album éponyme. Les morceaux les plus connus de l'artiste sont Purple Rain, Kiss et When Doves Cry.
Prince est un artiste américain, classé dans la rubrique Pop. Il a fait partie des groupes Madhouse, 3rdEyeGirl, The Flesh, The Revolution et 94 East jusqu'à la fin de sa carrière. Sa carrière s'est terminée à sa mort en 2016. Le fond de catalogue de l'artiste continue d'être géré par Universal Music.
Les millions de fans à travers le monde continuent d'assurer le succès commercial de Prince. Il dispose aussi d'un compte twitter une page facebook dédié aux fans. Afin d'obtenir plus d'informations à propos du chanteur, vous pouvez vous rendre sur le site officiel.
Vous pouvez télécharger sur iTunes tous les albums de l'artiste.
Clips vidéos Prince