Lilly Wood and The Prick : clips, infos et concerts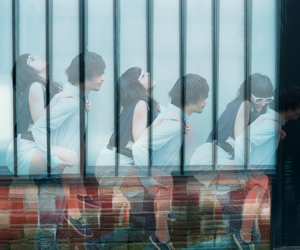 Lilly Wood and The Prick est un groupe français. Les membres actuels du groupe sont Benjamin Cotto et Nili Hadida.
Lilly Wood and The Prick a démarré sa carrière en 2006 et a publié son 1er album "Invincible Friends" cette année là. Le dernier album du groupe, intitulé "Most Anything", est sorti en 2021. Le groupe a déjà publié à ce jour 4 albums au cours de ses 17 ans de carrière, ceux mentionnés précédemment et aussi The Fight. Les titres les plus connus du groupe sont Prayer In C et Prayer in C.
Lilly Wood and The Prick peut déjà compter sur plusieurs centaines de milliers de fans. Si vous souhaitez en savoir plus sur le groupe, et prendre connaissance des dernières infos, parcourez le site officiel. Le groupe publie régulièrement des informations sur son compte twitter ainsi que sur sa page facebook.
Les disques du groupe sont à télécharger sur iTunes.
Clips vidéos Lilly Wood and The Prick