Jimmy Somerville : clips, infos et concerts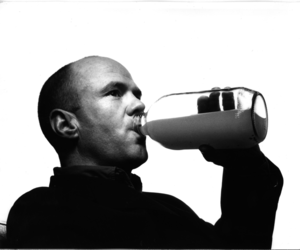 Jimmy Somerville a démarré sa carrière solo à la fin des années 80 et a publié son premier album "Read My Lips" en 1989. Le dernier album de l'artiste, intitulé "Club Homage", est sorti en 2016. Il a déjà publié à ce jour 7 albums au cours de ses 34 ans de carrière, ceux cités précédemment et aussi The Singles Collection 1984-1990 et Dare to Love. Les chansons les plus connues du chanteur sont You Make Me Feel, To Love Somebody et Comment Te Dire Adieu.
Jimmy Somerville est un chanteur anglais, classé dans la catégorie Pop. L'artiste fait aussi partie des groupes Bronski Beat et The Communards. Il est actuellement géré par la maison de disque Jess E Musique.
Jimmy Somerville dispose d'une popularité croissante avec déjà des dizaines de milliers de fans. Afin d'obtenir plus d'infos à propos du chanteur, et suivre les dernières infos, rendez-vous sur le site officiel. Le chanteur publie souvent des infos sur sa page facebook ainsi que sur son compte twitter.
Les albums de l'artiste sont à télécharger sur iTunes.
Clips vidéos Jimmy Somerville