George Michael : clips, infos et concerts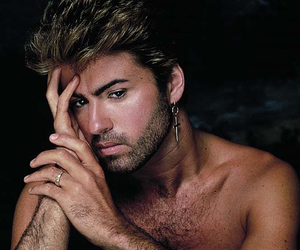 George Michael est un chanteur anglais, classé dans la catégorie Pop. Le chanteur a fait partie du groupe Wham! jusqu'à la fin de sa carrière. Sa carrière s'est terminée à sa mort en 2016. Le fond de catalogue du chanteur continue d'être géré par Island Records UK.
George Michael a commencé sa carrière solo à la fin des années 80 et a sorti son premier album "Faith" en 1987. Le dernier album de l'artiste, intitulé "Patience", est sorti en 2004. 7 albums du chanteur ont été publiés au cours de ses 29 ans de carrière dont notamment Twenty Five, Older et Songs from the Last Century. Les chansons les plus connues de l'artiste sont Careless Whisper, Faith et Jesus to a Child.
George Michael a engrangé des millions de fans à travers le monde. Pour obtenir plus d'informations sur l'artiste, parcourez le site officiel. Il possèd'aussi une page facebook un compte twitter dédié aux fans.
Les albums de l'artiste sont disponibles en téléchargement sur iTunes.
Clips vidéos George Michael