Donna Summer : clips, infos et concerts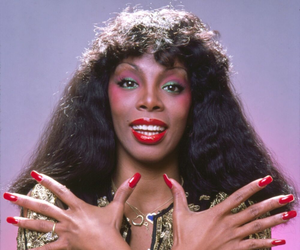 Donna Summer a commencé sa carrière solo dans le milieu des années 70 et publie son premier album "Lady of the Night" en 1974. Le dernier album de la chanteuse, intitulé "Crayons", est sorti en 2008. 19 albums de la chanteuse ont été publiés au cours de ses 38 ans de carrière dont notamment Bad Girls, Endless Summer et I Remember Yesterday. Les morceaux les plus connus de la chanteuse sont Hot Stuff, I Feel Love et Bad Girls.
Donna Summer est une artiste américaine, classée dans la rubrique Pop. Sa carrière s'est terminée à sa mort en 2012. Le fond de catalogue de l'artiste continue d'être géré par Driven By The Music.
Donna Summer dispose d'une base solide de plusieurs centaines de milliers de fans. Elle dispose aussi d'un compte twitter une page facebook dédié aux fans. Pour en apprendre plus à propos de l'artiste, rendez-vous sur le site officiel.
Vous pouvez télécharger sur iTunes les disques de l'artiste.
Clips vidéos Donna Summer