Billy Ray Cyrus : clips, infos et concerts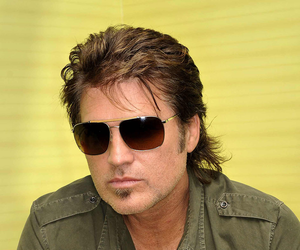 Billy Ray Cyrus est un chanteur américain, classé dans la catégorie Country. Le chanteur est aussi membre du groupe Brother Clyde.
Billy Ray Cyrus a débuté sa carrière solo au début des années 90 et a sorti son premier album "Some Gave All" en 1992. Le dernier album de l'artiste, intitulé "The SnakeDoctor Circus", est sorti en 2019. Il a déjà publié à ce jour 16 albums au cours de ses 31 ans de carrière dont notamment Home At Last, Back to Tennessee et The Definitive Collection. Les chansons les plus connues de l'artiste sont Achy Breaky Heart, Back To Tennessee et Ready, Set, Don't Go.
Billy Ray Cyrus dispose d'une base solide de plusieurs centaines de milliers de fans. Pour en apprendre plus à propos du chanteur, et suivre son actualité, consultez le site officiel. Il publie régulièrement des infos sur son compte twitter ainsi que sur sa page facebook.
Vous pouvez retrouver les disques de l'artiste en téléchargement sur iTunes.
Clips vidéos Billy Ray Cyrus