Sesame Street : clips, infos et concerts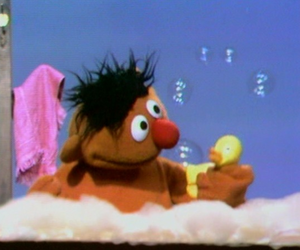 Sesame Street a débuté sa carrière à la fin des années 60 et sort son 1er album "The Sesame Street Book & Record" en 1970. Le dernier album du groupe, intitulé "Splish Splash: Bath Time Fun", est sorti en 1996. Sesame Street a déjà publié à ce jour 25 albums au cours de ses 51 ans de carrière, ceux mentionnés précédemment mais aussi Monster Melodies et A Sesame Street Christmas. Les morceaux les plus connus du groupe sont Mah Na Mah Na, Elmo's Song et Doin' The Pigeon.
Sesame Street est un groupe américain, classé dans la catégorie Musique pour enfants. La formation actuelle du groupe est composée de Zoe, A Penguin, The Amazing Slim, The Amazing Slim and His Counting Fools, The Amazing Slim and His Country Turtlenecks, Benny Rabbit, Bert, Bert & Ernie, Biff, Big Bird, Herbert Birdsfoot, A Boy, Captain Vegetable, Cookie Monster, Count von Count, Prairie Dawn, Elmo, Ernie, Farley, Fowl Play, Frazzle, The Frazzletones, Gladys The Cow, Gloria Esteworm and The Miami Slime Machine, Grover, Herry Monster, Mr. Hooper, Hoots the Owl, Little Jerry, Kermit the Frog, The Kids, Kingston Livingston III, Harvey Kneeslapper, The Lost Generation, Marty, Stuie Monster, The Oinker Sisters, Oscar the Grouch, The Party Animals, Princess Zoë, Gordon Robinson, Susan Robinson, Rosita, The Royal Transylvanians, Sammy The Snake, The Sesame Street Monsters, The Singing, Dancing Lambs, Snuffleupagus, The Squirrelles, Telly Monster, Mr. Tiger, The Two-Headed Monster et Wolfgang the Seal.
Sesame Street jouit d'une bonne popularité avec déjà des dizaines de milliers de fans.
Clips vidéos Sesame Street