Sandi Thom : clips, infos et concerts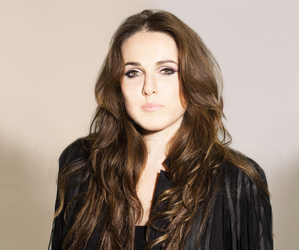 Sandi Thom est une artiste anglaise, classée dans la rubrique Chanteuse à texte. Elle est en ce moment sous contrat avec le label Guardian Angels Music.
Sandi Thom a commencé sa carrière solo en 2006 et sort son premier album "Smile… It Confuses People" cette année là. Le dernier album de l'artiste, intitulé "Flesh and Blood", est sorti en 2012. La chanteuse a déjà publié à ce jour 4 albums au cours de ses 12 ans de carrière, ceux mentionnés précédemment et The Pink & The Lily. Les chansons les plus connues de la chanteuse sont I Wish I Was a Punk Rocker, I Wish I was a Punk Rocker et What If I'm Right.
Sandi Thom dispose d'une popularité croissante avec déjà des dizaines de milliers de fans. Afin d'en apprendre plus à propos de l'artiste, et prendre connaissance de son actu, rendez-vous sur le site officiel. Elle publie régulièrement des infos sur sa page facebook ainsi que sur son compte twitter.
La discographie complète de l'artiste est disponible en téléchargement sur iTunes.
Clips vidéos Sandi Thom