Muse : clips, infos et concerts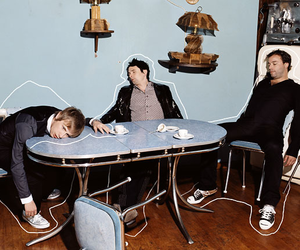 Muse a démarré sa carrière dans le milieu des années 90 et sort son 1er album "Showbiz" en 1999. Le dernier album du groupe, intitulé "Drones", est sorti en 2015. Le groupe a déjà publié à ce jour 7 albums au cours de ses 24 ans de carrière dont notamment Black Holes and Revelations, Absolution et Origin of Symmetry. Les titres les plus connus du groupe sont Starlight, Supermassive Black Hole et Time Is Running Out.
Muse est un groupe anglais, classé dans la rubrique Alternative. Le groupe a été fondé par Matthew Bellamy, Dominic Howard et Christopher Wolstenholme. Muse est pour le moment géré par la maison de disque Warner Bros Records.
Muse a réussi à fidéliser des dizaines de millions de fans à travers le monde. Muse publie régulièrement des infos sur sa page facebook ainsi que sur son compte twitter. Afin d'en apprendre plus sur le groupe, et suivre son actu, parcourez le site officiel.
Les disques du groupe sont disponibles en téléchargement sur iTunes.
Clips vidéos Muse