Lana Del Rey : clips, infos et concerts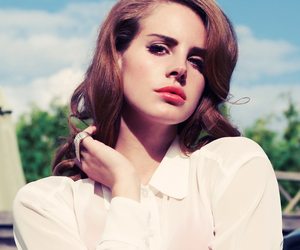 Lana Del Rey est une chanteuse américaine, classée dans la rubrique Chanteuse à texte. L'artiste a été dans le groupe Lizzy Grant and the Phenomena (en 2007). La chanteuse est actuellement sous contrat avec la maison de disque Universal Music.
Lana Del Rey publie son premier album solo en 2010, nommé "Lana Del Ray". Le dernier album de l'artiste, intitulé "Did you know that there's a tunnel under Ocean Blvd", est sorti en 2023. Elle a déjà publié à ce jour 9 albums au cours de ses 13 ans de carrière, ceux cités précédemment mais aussi Born to Die - The Paradise Edition et Born to Die. Les chansons les plus connues de l'artiste sont Summertime Sadness, Video Games et Born to Die.
Lana Del Rey a fidélisé des dizaines de millions de fans dans le monde entier. Elle donne souvent des nouvelles aux fans sur sa page facebook ainsi que sur son compte twitter. Afin d'en apprendre plus à propos de l'artiste, et découvrir son actualité, consultez le site officiel.
Vous pouvez retrouver la discographie complète de l'artiste en téléchargement sur iTunes.
Clips vidéos Lana Del Rey