Everlast : clips, infos et concerts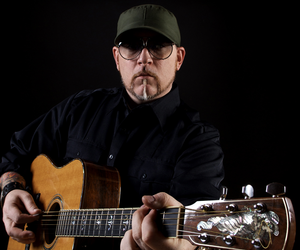 Everlast a débuté sa carrière solo au début des années 90 et a publié son 1er album "Forever Everlasting" en 1990. Le dernier album du chanteur, intitulé "Whitey Ford's House of Pain", est sorti en 2018. L'artiste a déjà publié à ce jour 11 albums au cours de ses 30 ans de carrière dont notamment Whitey Ford Sings the Blues, White Trash Beautiful et Eat at Whitey's. Les titres les plus connus de l'artiste sont What It's Like, White Trash Beautiful et Black Jesus.
Everlast est un artiste américain, classé dans la rubrique Hip-hop/Rap. Le chanteur est aussi membre des groupes Soul Assassins, House of Pain, La Coka Nostra, Rhyme Syndicate et Warporn Industries. L'artiste est actuellement géré par la maison de disque Martyr, Inc. Records.
Everlast dispose d'une base solide de plusieurs centaines de milliers de fans. Afin d'en apprendre plus sur l'artiste, et connaitre son actualité, parcourez le site officiel. Le chanteur publie régulièrement des infos sur sa page facebook ainsi que sur son compte twitter.
Vous pouvez télécharger sur iTunes la discographie complète de l'artiste.
Clips vidéos Everlast