Enter Shikari : clips, infos et concerts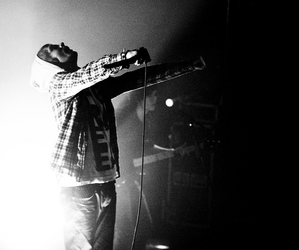 Enter Shikari a commencé sa carrière en 2003 et sort son premier album "Take to the Skies" cette année là. Le dernier album du groupe, intitulé "The Mindsweep", est sorti en 2015. Le groupe a déjà publié à ce jour 4 albums au cours de ses 15 ans de carrière dont notamment Common Dreads, A Flash Flood of Colour et Tribalism. Les titres les plus connus du groupe sont Mothership, Labyrinth et Sorry, You're Not a Winner.
Enter Shikari est un groupe anglais, classé dans la rubrique Rock Punk Hardcore Drum'n'bass Music. Enter Shikari a été fondé par Rob Rolfe, Chris Batten, Roughton Reynolds et Rory Clewlow. Le groupe est pour le moment sous contrat avec la maison de disque Ambush Reality.
Enter Shikari peut déjà compter sur plusieurs centaines de milliers de fans. Enter Shikari publie régulièrement des infos sur sa page facebook ainsi que sur son compte twitter. Pour en savoir plus sur le groupe, et connaitre les dernières infos, vous pouvez vous rendre sur le site officiel.
Vous pouvez trouver les disques du groupe en téléchargement sur iTunes.
Clips vidéos Enter Shikari