Eels : clips, infos et concerts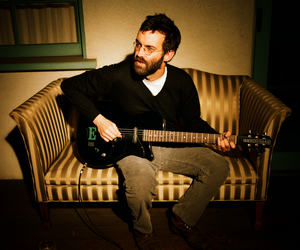 Eels a débuté sa carrière dans le milieu des années 90 et publie son 1er album "Beautiful Freak" en 1996. Le dernier album du groupe, intitulé "The Cautionary Tales of Mark Oliver Everett", est sorti en 2014. Le groupe a déjà publié à ce jour 11 albums au cours de ses 23 ans de carrière dont notamment Daisies of the Galaxy, Electro-Shock Blues et Souljacker. Les chansons les plus connues du groupe sont Novocaine for the Soul, Fresh Feeling et My Beloved Monster.
Eels est un groupe américain, classé dans la catégorie Alternative. La formation actuelle du groupe est composée d'E, The Chet, P-Boo, Koool G Murder et Knuckles. Par le passé, des artistes comme Butch, Tommy Walter, Puddin' et John Parish ont collaboré à l'aventure d'Eels. Le groupe est actuellement sous contrat avec le label E Works/PIAS.
Eels dispose d'une base solide de plusieurs centaines de milliers de fans. Si vous souhaitez en apprendre plus à propos du groupe, et prendre connaissance des dernières infos, rendez-vous sur le site officiel. Eels publie souvent des informations sur son compte twitter ainsi que sur sa page facebook.
Tous les disques du groupe sont à télécharger sur iTunes.
Clips vidéos Eels