Darren Hayes : clips, infos et concerts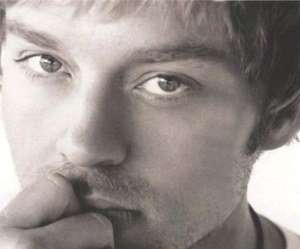 Darren Hayes a commencé sa carrière solo en 2002 et publie son premier album "Spin" cette année là. Le dernier album de l'artiste, intitulé "Secret Codes and Battleships", est sorti en 2011. Il a déjà publié à ce jour 4 albums au cours de ses 16 ans de carrière, ceux mentionnés précédemment et This Delicate Thing We've Made et The Tension And The Spark. Les chansons les plus connues du chanteur sont Insatiable, Strange Relationship et I Miss You.
Darren Hayes est un artiste australien, classé dans la catégorie Pop. Il fait aussi partie du groupe Savage Garden. Il est actuellement sous contrat avec le label Powdered Sugar, Columbia Records, Universal, EMI, Sony ATV.
Plusieurs centaines de milliers de fans aident au succès commercial de Darren Hayes. L'artiste publie régulièrement des infos sur son compte twitter ainsi que sur sa page facebook. Afin d'en savoir plus sur le chanteur, et connaitre les dernières infos, vous pouvez consulter le site officiel.
Tous les albums de l'artiste sont disponibles en téléchargement sur iTunes.
Clips vidéos Darren Hayes