Corey Smith : clips, infos et concerts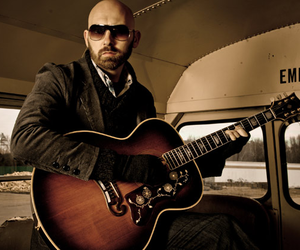 Corey Smith a débuté sa carrière en 2005 et publie son premier album "The Good Life" cette année là. Le dernier album de Corey Smith, intitulé "The Broken Record", est sorti en 2011. Corey Smith a déjà publié à ce jour 5 albums au cours de ses 13 ans de carrière, ceux cités précédemment et Hard-Headed Fool et Keeping Up with the Joneses. Les morceaux les plus connus de Corey Smith sont If I Could Do It Again, Twenty-One et Carolina.
Corey Smith peut déjà compter sur plusieurs centaines de milliers de fans. Corey Smith publie souvent des informations sur sa page facebook ainsi que sur son compte twitter. Afin d'en savoir plus sur Corey Smith, et prendre connaissance de son actu, vous pouvez consulter le site officiel.
Les albums de l'artiste sont disponibles en téléchargement sur iTunes.
Clips vidéos Corey Smith