Coheed and Cambria : clips, infos et concerts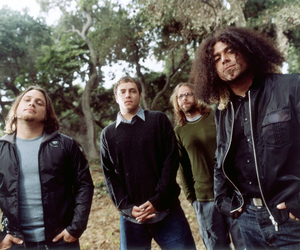 Coheed and Cambria a débuté sa carrière en 2001 et a sorti son premier album "The Second Stage Turbine Blade" cette année là. Le dernier album du groupe, intitulé "The Color Before the Sun", est sorti en 2015. Le groupe a déjà publié à ce jour 11 albums au cours de ses 17 ans de carrière dont notamment In Keeping Secrets of Silent Earth: 3, Year of the Black Rainbow et The Afterman: Ascension. Les titres les plus connus du groupe sont Welcome Home, The Suffering et A Favor House Atlantic.
Coheed and Cambria est un groupe américain, classé dans la catégorie Progressive Rock. Les membres actuels du groupe sont Nate Kelley, Claudio Sanchez, Chris Pennie, Travis Stever et Michael Todd. Par le passé, Josh Eppard a aussi collaboré avec Coheed and Cambria. Le groupe est actuellement sous contrat avec la maison de disque Hundred Handed/Evil Ink Records.
Plusieurs centaines de milliers de fans aident au succès commercial de Coheed and Cambria. Le groupe publie régulièrement des infos sur sa page facebook ainsi que sur son compte twitter. Afin d'en apprendre plus sur le groupe, et prendre connaissance des dernières infos, rendez-vous sur le site officiel.
Vous pouvez trouver les disques du groupe en téléchargement sur iTunes.
Clips vidéos Coheed and Cambria