Chimaira : clips, infos et concerts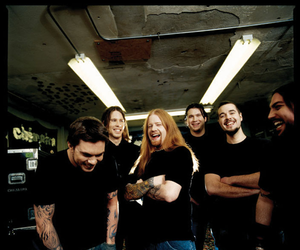 Chimaira a commencé sa carrière à la fin des années 90 et a sorti son 1er album "Pass Out of Existence" en 2001. Le dernier album du groupe, intitulé "Crown of Phantoms", est sorti en 2013. 7 albums du groupe ont été publiés au cours de ses 16 ans de carrière dont notamment Resurrection, un album éponyme et The Impossibility of Reason. Les chansons les plus connues du groupe sont Dead Inside, Resurrection et Sp Lit.
Chimaira est un groupe américain, classé dans la rubrique Metal. Chimaira était composé de Chris Spicuzza, Jim LaMarca, Matt DeVries, Andols Herrick, Richard Evensand, Rob Arnold et Mark Hunter. Dans le passé, des artistes tels que Kevin Talley et Rob Lesniak ont collaboré à l'aventure de Chimaira. La carrière du groupe s'est terminée par la séparation de ses membres en 2014. Les disques de Chimaira sont gérés par eOne Entertainment | SPV Long Branch.
Chimaira dispose d'une base solide de plusieurs centaines de milliers de fans. Chimaira dispose aussi d'une page facebook dédié aux fans. Pour en savoir plus sur le groupe, consultez le site officiel.
Les albums du groupe sont à télécharger sur iTunes.
Clips vidéos Chimaira