Bryan Ferry : clips, infos et concerts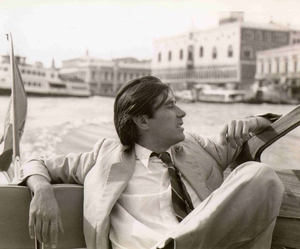 Bryan Ferry a commencé sa carrière au début des années 70 et a publié son premier album "These Foolish Things" en 1973. Le dernier album de l'artiste, intitulé "Avonmore", est sorti en 2014. L'artiste a déjà publié à ce jour 14 albums au cours de ses 45 ans de carrière dont notamment As Time Goes By, Boys and Girls et Dylanesque. Les chansons les plus connues de l'artiste sont Slave to Love, Let's Stick Together et Don't Stop the Dance.
Bryan Ferry est un artiste anglais, classé dans la catégorie Glam Rock. Le chanteur fait aussi partie des groupes Roxy Music et The Bryan Ferry Orchestra. L'artiste est pour le moment géré par la maison de disque BMG.
Plusieurs centaines de milliers de fans font le succès commercial de Bryan Ferry. Afin d'en apprendre plus à propos de l'artiste, et découvrir les dernières infos, parcourez le site officiel. L'artiste donne régulièrement des nouvelles aux fans sur sa page facebook ainsi que sur son compte twitter.
Vous pouvez trouver tous les albums de l'artiste en téléchargement sur iTunes.
Clips vidéos Bryan Ferry